Empower
Your Pool Service Business with AI
Find out how Grant got his rural pool service business off the ground using WaterGuru's AI-powered smart pool technology and how our technology is reshaping the pool service landscape.
DOWNLOAD CASE STUDY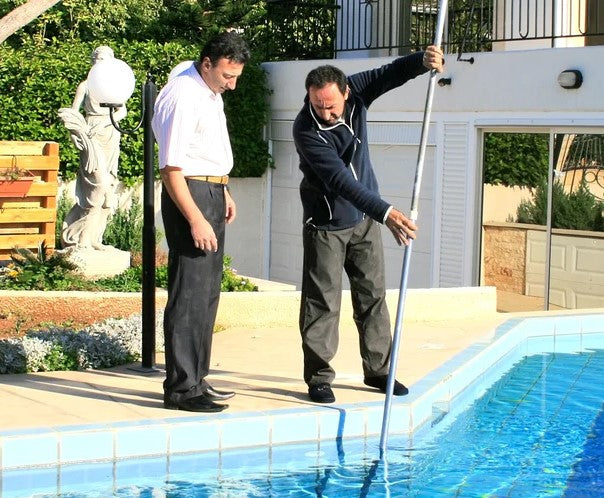 Discover how much WaterGuru's AI can help your business save.
Grow Your Customer Base,
Reduce Account Turnover, Improve Profits
Break out of the crowded pack by offering the highest level of pool service without incurring profit-stealing costs.
WaterGuru's SENSE helps Service Providers to:

Business Agility
Manage staff turnover and training with Al-powered pool care assistance

Profitability
Increase profits and stay ahead of costly, unexpected problems

Healthier Water Quality
Deliver pristine water consistently and eliminate common swimmer complaints

Grow Revenues
Capture new high-value customers with real-time monitoring and high-precision testing
CONTACT US

"Regardless of where I am, I get a highly precise test result as often as I want – without physically traveling to any of the pools that I maintain."
Grant L., Alabama Pool Service Provider
Watch Venture Resorts GM Billy Parris describe how AI-powered Smart Pool Tech has transformed his pool operations to improve profitability and guest experience.
Expand Your Service Offerings
to Capture New Customers
Expand your service offerings with the ability to monitor customer pools continually. Armed with daily data, you will attract both price-sensitive and premium customers.
New Service Offerings Could Include:

Commercial Properties
Expand into commercial properties where testing is required multiple times per day without raising labor costs

High-End Service
Attract premium clients with resort-quality service offerings

Hybrid Model
Appeal to cost-sensitive pool owners by offering monitored pool service without site visits
The Smart Pool Revolution
Learn how WaterGuru is transforming pool service providers operations maintenance using real-time monitoring
DOWNLOAD NOW
Extracting Energy Savings
Find out how using a variable speed pump with the SENSE reduces energy consumption and boosts sustainability.
DOWNLOAD NOW