First Choice Cal-Shock - Calcium Hypochlorite, 1 lb Bag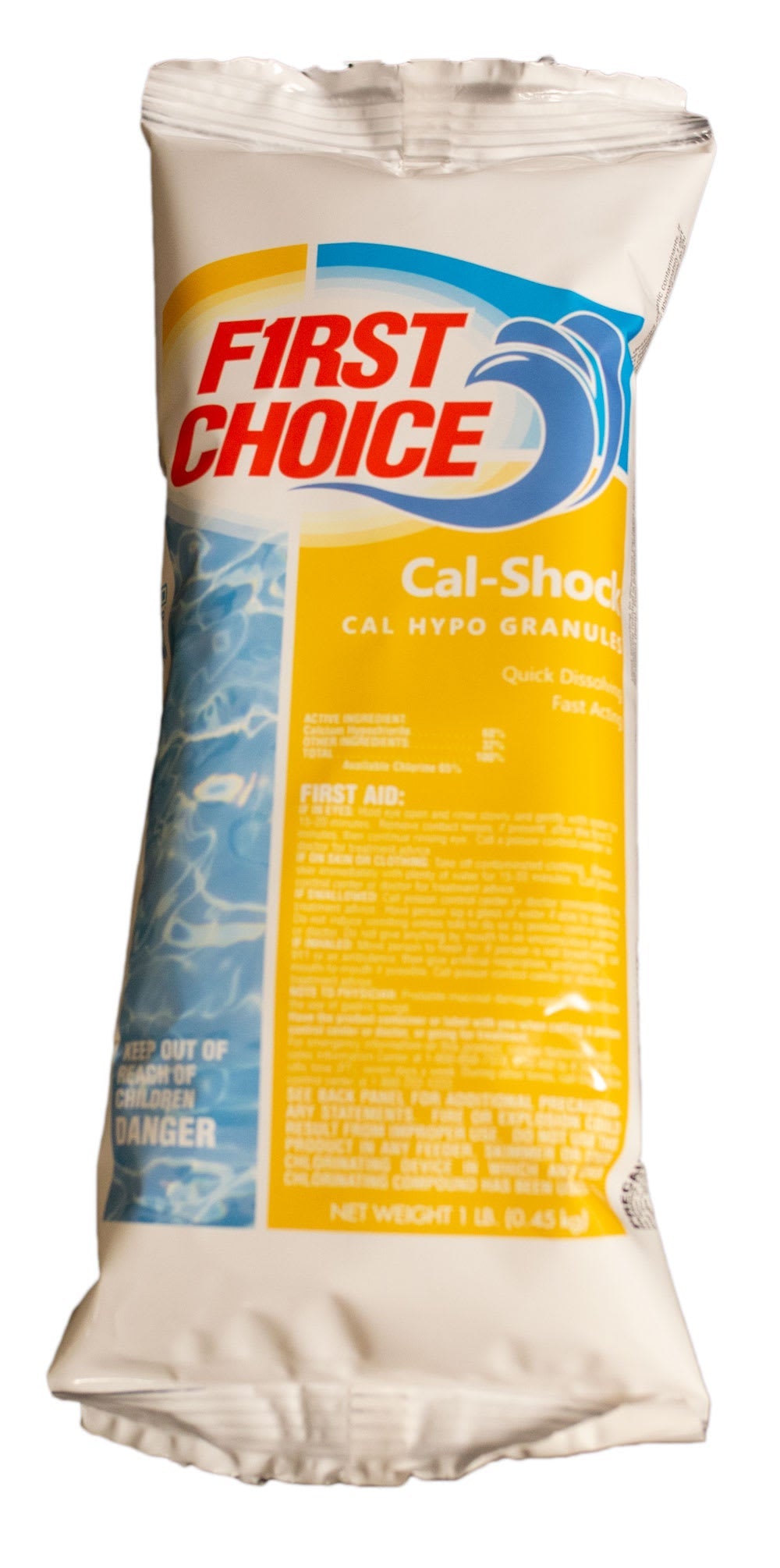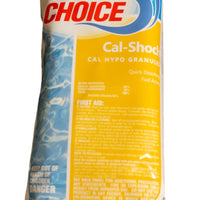 First Choice Cal-Shock - Calcium Hypochlorite, 1 lb Bag
Excellent formulation for super-chlorination shock treatments. Quick dissolving, 68% Calcium Hypochlorite kills algae, bacteria and destroys organic contaminants.

Note: For every 10 ppm Free Chlorinne (FC) added by this Cal-Hypo product, it also increases Calcium Hardness (CH) by 8 ppm.
We support local suppliers and having a minimal carbon footprint so the brand you receive may vary.
Free Shipping on $75