WaterGuru TEST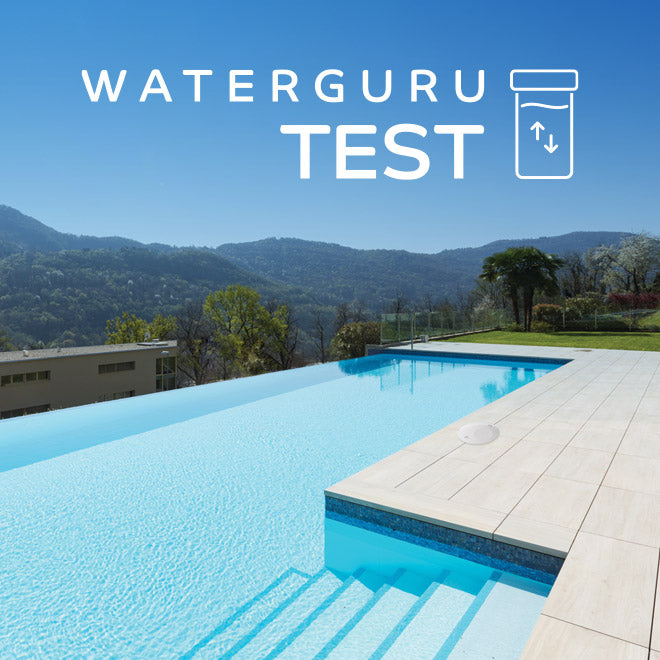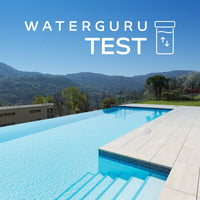 WaterGuru TEST
When you install our WaterGuru SENSE pool monitor, you gain access to insightful analysis that will help you maintain your pool's health. With a simple and quick installation, your device will routinely test the conditions of your water to measure its pH levels, algae bloom and temperature, among many others. 
With the purchase of your WaterGuru SENSE S1 device, you will receive a free WaterGuru TEST. This pool test is our complimentary gift to you, in which we will perform a lab-grade pool water analysis. This test will look at different parameters of your water, including its total alkalinity, iron, salt and more! 
All you have to do is fill up the vial sent with your order, put it in your prepaid envelope and send it our way. You will find out if your pool water has a chemical imbalance and receive advice on how to best treat it. We will find the best pool care strategy to help you use fewer chemicals in your pool, keeping it clean and safe for swimming.
It's always beneficial to keep these pool tests on hand when it's time to conduct a second analysis. We also offer these tests as a separate purchase, giving you the freedom to test your pool when you need it most. 
Get your WaterGuru TEST pool water test vial kit today for custom pool care advice! 
Our advice based on these results will result in minimum use of chemicals and keep your pool trouble-free.
WaterGuru TEST analyzes your pool water for the following parameters:
Total Alkalinity (TA)
Cyanuric Acid (CYA)
Calcium Hardness (CH)
Phosphates (Phos)
Salt
Copper (Cu)
Iron (Fe)