Swimming Pool 3" Jumbo Chlorine Tablets
25 bs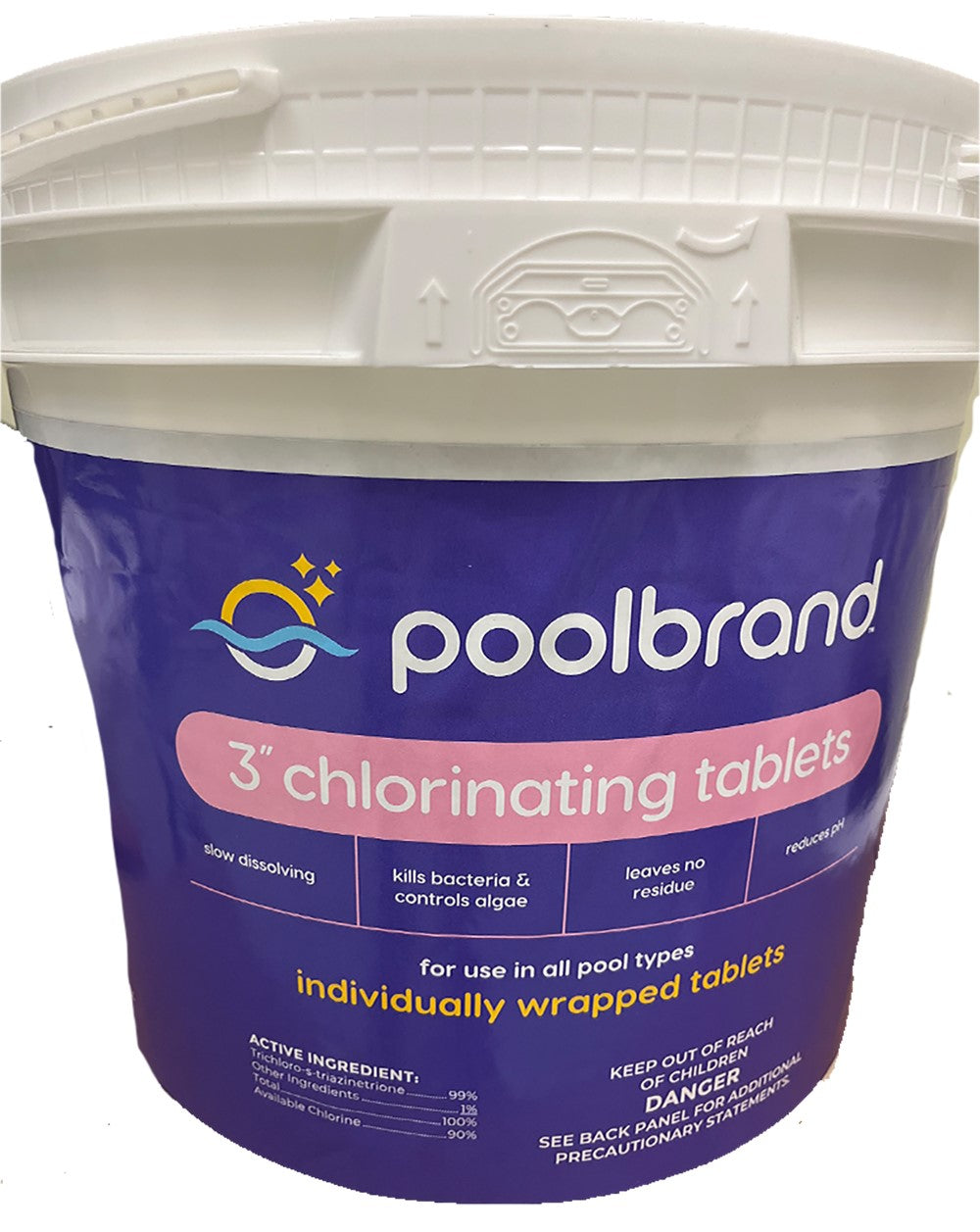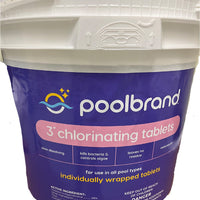 Swimming Pool 3" Jumbo Chlorine Tablets
25 bs
The Poolbrand 3" Jumbo Chlorine Tablets are designed to effectively disinfect swimming pools. These tablets are slow-dissolving and stabilized, making them ideal for maintaining a clean and bacteria-free pool. They are formulated to kill bacteria, control algae, and reduce pH levels, while leaving no residue behind. These chlorine tablets are suitable for use in all types of pools and are compatible with various pool surfaces.
The active ingredients in these tablets include 99% Trichloro-s-triazinetrione and 1% other ingredients, resulting in 90% available chlorine. This high chlorine content ensures efficient sanitization and disinfection of the pool water. The tablets are individually wrapped, making them convenient to use and store.
Note:For every 10 ppm Free Chlorine (FC) added by any Trichlor product, it also increases Cyanuric Acid (CYA) by 6.1 ppm
We support local suppliers and having a minimal carbon footprint so the brand you receive may vary.
Free Shipping on $75